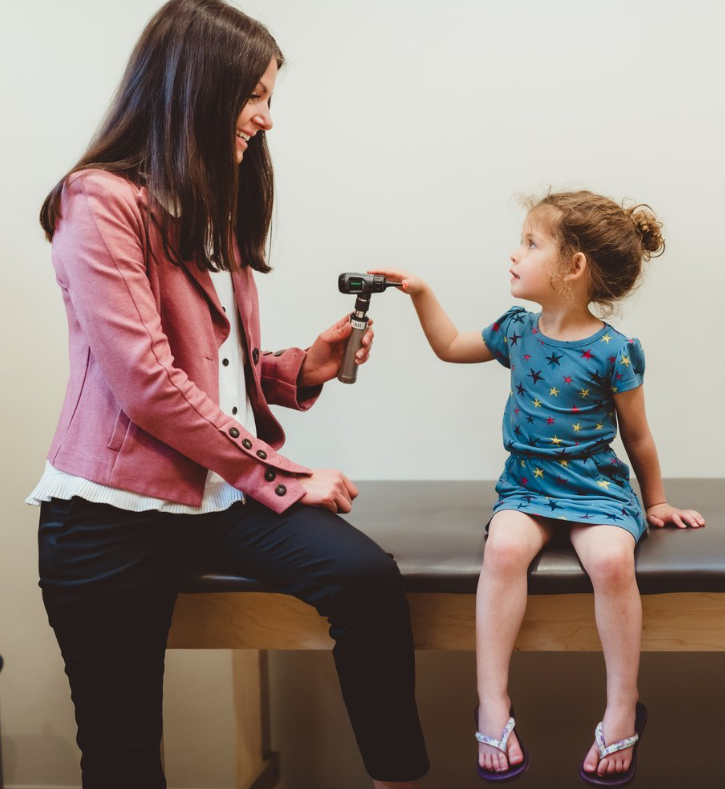 Well Child Appointment Schedule
Regular checkups help us monitor your child's health, catch problems early and prevent diseases. We recommend the following schedule:
Newborn Checkup — 2-3 days after leaving the hospital.
Weight Check* — One week after your first visit.
One month
Two months
Four months
Six months
Nine months
12 months
15 months
18 months
2 years old
Physicals are recommended yearly thereafter. It is particularly important that we see your child between ages 4-6 and ages 11-12.
*If your child is growing well, this is done by a nurse at no charge. If your child needs to be evaluated by a provider, you will be charged for an office visit.
Congratulations on the birth of your new baby! Whether this is your first child or you are a seasoned parent, you likely have many questions and we are here to help answer them. We want to see your baby within 1-3 days of coming home from the hospital and will continue to see your baby frequently, watching their weight gain closely. We also have a lactation consultant to help with some of those more difficult feeders. During that first year of life, we continue to see your baby often, getting to know your family well and share in the joy of your baby's many firsts.
If you are expecting and wish to come tour the office and meet with a provider, we encourage you to call and schedule an appointment. If you have just delivered your baby, call during office hours (269-969-8723) to schedule that first newborn visit. We look forward to seeing you soon!
We recognize that immunizations, like all medical care, are a personal choice, and we will discuss both the risks and benefits with you. We support and recommend the guidelines that are agreed on by the Advisory Committee on Immunization Practices (ACIP) and the American Academy of Pediatrics (AAP). See the section below for further information about immunization.
Recommended Immunization Schedule
The above recommendations are based on current information and recommendations from the Advisory Committee on Immunization Practice (ACIP) and the American Academy of Pediatrics.  There have been many changes in the last few years, and this schedule takes those changes into account.
These changes have been made to protect your child as much as possible from disease as well as from complications from the vaccines.  We will continue to keep this schedule updated and inform our parents of any changes.
More questions? Check out these resources: