Our mission is to build long-lasting and trusting relationships with patients and families as we provide comprehensive, compassionate, and high-quality pediatric care for infants, children, teenagers, and young adults. We combine a caring, respectful, and friendly office setting with the very latest advances in modern pediatric medicine.
Good health is not just the absence of disease; it is shaping the leaders of tomorrow by educating and promoting physical, social, and emotional well-being. Our goal at Cereal City Pediatrics is to work with our patients and their parents to achieve the best health possible. We accomplish this through parental and patient guidance, the teaching of safe and healthy lifestyles, preventive medicine, and screening/early detection of illnesses while providing a welcoming and friendly environment for all.
By working together with our patients, families, providers, and staff, we will achieve our mission guided by these core values.
Comprehensive Care
We strive to foster each child's physical and mental well-being from birth to adulthood. We try to do this by putting families at the center of our service model. We are available for all of our patient's needs and have extended office hours. 
Compassionate Care
We are committed to maintaining a kind, caring, and respectful environment for our patients and families and our providers and staff.
High Quality of Care
We are committed to providing the highest standard of care in an accessible and comprehensive manner. We hold ourselves accountable by continually measuring and improving upon constructive feedback and outcomes.
Dedicated to Battle Creek
Cereal City Pediatrics is a privately owned, small business. Our owners, Drs. Halonen,
Bryant and White take great pride in growing and developing their business to serve the
community of Battle Creek. Medicine changes quickly and we too can make up to date
changes quickly, without the bureaucracy of a larger corporation to interfere. Our
independence allows us to make recommendations based on what is best for the
patient, not on what is best for the larger corporation. For example, we can refer our
patients to any pediatric specialist throughout the state of Michigan and beyond – to
places like DeVos, U of M and The Cleveland Clinics. By supporting our locally owned
business, you too are giving back to the community – it's a win-win. We believe in the
city of Battle Creek and thank you for your continued support.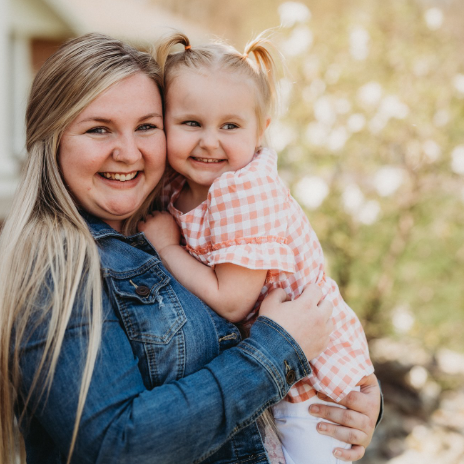 Scheduling an Appointment
Same-Day Appointments
We offer same-day appointments during business hours. For all appointments, please call (269) 969-8723 during business hours and speak with our front office staff. We start answering our phones at 7:30 a.m. sharp.
Life-Threatening Illness or Injury
If your child has a life-threatening illness or injury, call 911 or go directly to the nearest emergency facility.
Over-the-Phone Consultations
If your child is ill and you're unsure if you need an appointment, please call as early in the day as possible. Ask to talk with a clinical staff member. Our Medical Assistants/LPNs are trained to help you decide if your child needs to be seen in the office or what you should do to treat your child at home.
When You Call
When you call, please use your child's legal name and have the following information available:
Temperature — duration

Symptoms — duration

Medication — type, dose, how long

Chronic illnesses (for example, diabetes)

Allergies, including drug allergies

Name and phone number of a preferred open pharmacy
When An Appointment is Required
Specific symptoms almost always require an appointment: ear aches, sore throat, cough with difficult breathing, severe abdominal pain, frequent or painful urination, and extreme lethargy. Please understand that except in particular circumstances, we do not call in prescriptions for antibiotics without first examining your child in the office.
During Your Visit
Unless you make arrangements ahead of time with our staff, please do not assume we'll be able to see multiple family members during one appointment. Unfortunately, such requests can result in delays that impose upon other patients.
If someone other than a parent or legal guardian brings your child to the office for treatment, they need to bring a signed Authorization for Treatment form or a written letter signed by the legal parent or guardian and witnessed by another adult.
Immunizations
Please note that a parent must be present for immunizations to be given unless an Authorization for Treatment form is signed. Please bring immunization records with you to Well-Child exams.
"We LOVE cereal city as our peds choice. They always do their best to get us in when our daughter is sick even on the weekend. Our well visit doctor is the absolute best and has always made me feel like I'm the best mom. She's kind with her delivery on any suggestions she had and respects our wishes. We recommend them all the time to our friends who are parents."
"Every single time we come in each provider has acted as though they have just been eagerly waiting for our return. They act like our daughters are their favorite patients. They give us plenty of time to ask any questions we may have. We love Cereal City Pediatrics."
"Awesome care and service. This place really takes care of families. The office staff is friendly and responsive. The doctors provide excellent care while keeping the parents informed. I've never felt rushed or bothersome to anyone here. I wish I could find similar service closer to home, but I'll gladly drive 30 minutes for the peace of mind this practice offers."